Self-published author rolls up his sleeves, puts on some dusty goggles*, and drives cross country in a car named "Thunder" to hawk his book at 50 bookstores over 50 days. Give this man a grade bump for effort.
Engel spent between $1,000 and $1,200 total on his 50-day journey. That money mostly accounted for Thunder's fuel and groceries. Living off tuna sandwiches, carrots, celery and peanut butter, Engel budgeted $5 for food each day. Ahead of the trip, Engel reached out to friends who lived in each of the cities he stopped in and asked if he could crash on their couches for one night. He only had to spend one night in his car and two nights in the tent he packed. "I would go into a McDonald's or Starbucks for Wi-Fi, whip out my paper towel, make my tuna sandwich and eat my carrots," Engel said. "It sounds depressing and looks depressing in the pictures, but in the moment there was a weird element of freedom to that." Engel's last stop on the trip was Columbus' very own Viewpoint Books, 548 Washington St. There, Engel hosted a brainstorming session with members of the community to not only talk about his trip, but discuss why bookstores are important and how individuals can support them. In collaboration with Viewpoint Books and several of his friends, Engel created a song and music video to convince people of the social and economic good that bookstores provide.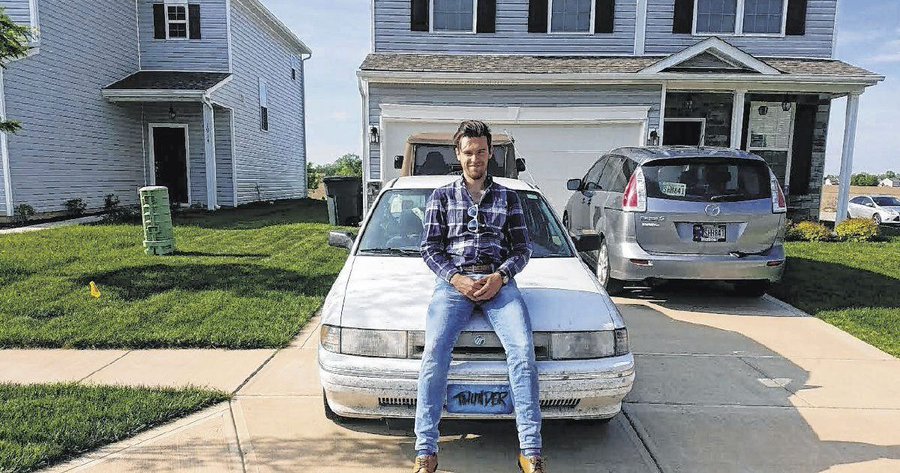 *I may have made up the bit about goggles.