The Turner Prize went to all four people on the shortlist. Now no one needs to feel bad! Aw!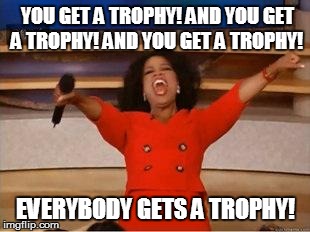 The group said a collective prize would also be a strong statement "at this time of political crisis in Britain and much of the world, when there is already so much that divides and isolates people and communities."

The jury "rapidly, unanimously" agreed to the artists' request, Mr. Farquharson said, feeling it reflected their work. "Their art, like so much art, addresses politics, addresses ethical concerns so I think in each case the poetics and politics of their work is inseparable," he said.